Flunarizine Dihydrochloride | CAS 30484-77-6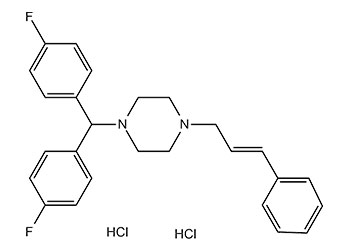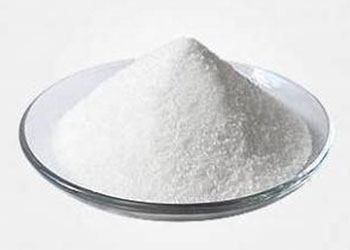 Product information of flunarizine dihydrochloride (CAS 30484-77-6)
---
Product Name: Flunarizine dihydrochloride
CAS No.: 30484-77-6
EINECS No.: 250-216-6
Molecular Formula: C26H28Cl2F2N2
Molecular Weight: 477.42 g/mol
Synonyms: (e)-1-(bis(p-fluorophenyl)methyl)-4-cinnamylpiperazinedihydrochloride; 1-(bis(p-fluorophenyl)methyl)-4-cinnamyl-,dihydrochloride,(e)-piperazin; kw-3149; r14950; 1-(BIS[4-FLUOROPHENYL]) DIHYDROCHLORIDE; 1-[BIS(4-FLUOROPHENYL)METHYL]-4-(3-PHENYL-2-PROPENYL)PIPERAZINE 2 HCL; Flugeral; Flunarl
Appearance: White crystal powder
Package Specification: 25 Kg/Drum, 10 Kg/Drum, 5 Kg/Drum
Product Categories: Chemistry medicine; Antimicrobial; Circulatory (cardiovascular) system drug; Pharmaceutical chemical raw materials, botanicals; Sodium channel; Aromatics; Heterocycles; Intermediates & Fine Chemicals; PROLIXIN; Active Pharmaceutical Ingredients; Pharmaceuticals; API
Quality Specification: EP/ USP/ BP
Main Applications: The main component of the production of flunarizine hydrochloride capsules. For the treatment of cerebrovascular diseases.
For more chemical products, you may contact us by sending email.