Fluocinonide | CAS 356-12-7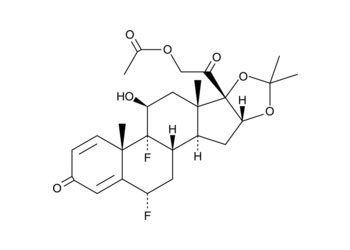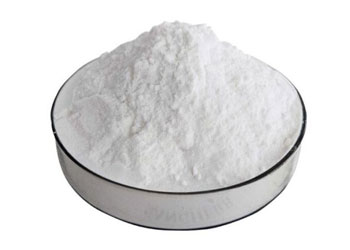 Product information of fluocinonide 356-12-7
---
Product Name: Fluocinonide
CAS No.: 356-12-7
EINECS No.: 206-597-6
Molecular Formula: C26H32F2O7
Molecular Weight: 494.5249 g/mol
Synonyms: Fluocinolone Acetonide Acetate; Cortalar; Gelisyn; Lidemol; Fluocinonide(Vanos); (6α,11β,16α)-21-(Acetyloxy)-6,9-difluoro-11-hydroxy-16,17-[(1-Methylethylidene)bis(oxy)]pregna-1,4-diene-3,20-dione; Flucetonide; Vanos
Appearance: White or off-white crystalline powder
Package Specification: 25 Kg/Drum, 10 Kg/Drum, 5 Kg/Drum
Product Categories: chemistry medicine; Hormones and related drugs; Dermatological drugs; Intermediates & Fine Chemicals; Pharmaceuticals; LIDEX; Inhibitors; Steroids
Quality Specification: EP/ USP/ BP
Main Applications: Suitable for the treatment of eczema, neurodermatitis, pruritus, contact dermatitis, psoriasis, discoid lupus erythematosus, lichen planus, otitis externa, solar dermatitis, etc. It works quickly and uses a low concentration (0.025%) to have a significant effect. It has a good antipruritic effect.
For more chemical products, you may contact us by sending email.