6alpha-Methylprednisolone | CAS 83-43-2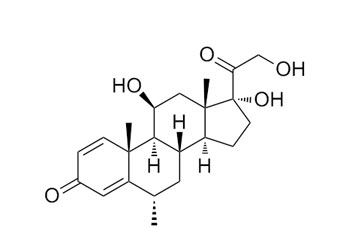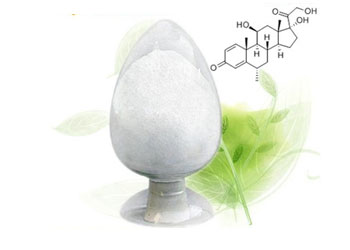 Product information of 6alpha-methylprednisolone 83-43-2
---
Product Name: 6alpha-methylprednisolone
CAS No.: 83-43-2
EINECS No.: 201-476-4
Molecular Formula: C22H30O5
Molecular Weight: 374.4706 g/mol
Synonyms: 6α-methylprednisolone; Methylprednisolone; Methyl Prednisolone Hydrogen succinate Impurity A; Methylprednisolone Acetate EP Impurity B; Methylprednisolone Hydrogen Succinate EP Impurity A; 11,17,21-Trihydroxy-6-methylpregna-1,4-diene-3,20-dione; Methylprednisolone Impurity A; Methylprednisolone-d4
Appearance: White or off-white powder
Package Specification: 25 Kg/Drum, 10 Kg/Drum, 5 Kg/Drum
Product Categories: chemistry medicine; Hormones and related drugs; ENT drug; Anti-inflammatory drugs; Circulatory (cardiovascular) system drug; Miscellaneous Biochemicals; Pharmaceuticals; Steroid and Hormone; MEDROL; Biochemistry; Hydroxyketosteroids; Steroids; Intermediates & Fine Chemicals; API
Quality Specification: EP/ USP/ BP
Main Applications: Used in biochemical research. Suitable for rheumatoid arthritis, collagen disease, allergic diseases, ophthalmic diseases, lymphocytic leukemia, soft tissue inflammation and hemolytic anemia.
For more chemical products, you may contact us by sending email.