Halcinonide | CAS 3093-35-4; 699012-35-6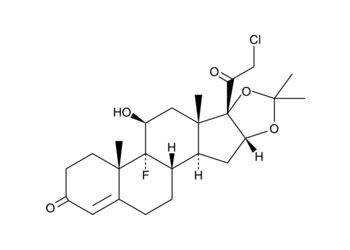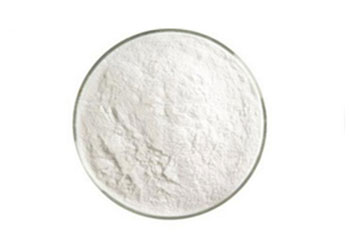 Product information of halcinonide (CAS 3093-35-4; 699012-35-6)
---
Product Name: Halcinonide
CAS No.: 3093-35-4; 699012-35-6
EINECS No.: 221-439-6
Molecular Formula: C24H32ClFO5
Molecular Weight: 454.9593 g/mol
Synonyms: Alcinonide; halcinomide; Halcimat; UNII-SI86V6QNEG ;Halciderm; Halog; halcort; lic16,17-acetalwithacetone; (11b,16a)-21-chloro-9-fluoro-11-hydroxy-16,17-[(1-methylethylidene)bis(oxy)]-pregn-4-ene-3,20-dione; HALCINONIDE; 21-chloro-9-alpha-fluoro-11-beta-hydroxy-16-alpha,17-alpha-isopropylidenedioxypregn-4-ene-3,20-dione; 20-dione,21-chloro-9-fluoro-11-beta,16-alpha,17-trihydroxy-pregn-4-ene-cyc; Halcinonide CP2000
Appearance: White or off-white crystalline powder
Package Specification: 25 Kg/Drum, 10 Kg/Drum, 5 Kg/Drum
Product Categories: chemistry medicine; Hormones and related drugs; Dermatological drugs; Pharmaceutical chemical raw materials, botanicals; Steroid Hormones; Intermediates & Fine Chemicals; Organics; Cortisone; Hormones; Pharmaceuticals; Steroids; API
Quality Specification: EP/ USP/ BP
Main Applications: It is a corticosteroid for the treatment of psoriasis and eczema dermatitis.
For more chemical products, you may contact us by sending email.