Cysteamine Hydrochloride | CAS 156-57-0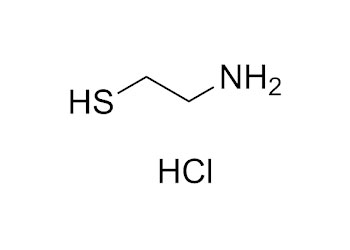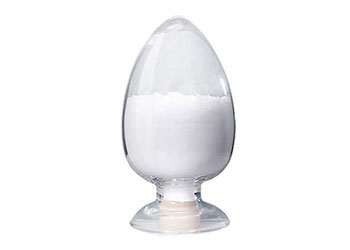 Product information of cysteamine hydrochloride
---
Product Name: Cysteamine hydrochloride
Synonyms: Cysteamine HCL; Cysteamine HCL 99%; Cysteamine HCL Powder; Cysteamine HCL Solid; Cysteamine Hydrochioride; beta-mercaptoaethylaminchlorhydrat; cysteaminhydrochlorid; Ethanethiol,2-amino-,hydrochloride; mercaptoethylaminehydrochloride; usafee-3; CYSTEAMINE HCL 99% IN 75% SOLUTION
CAS No.: 156-57-0
EINECS No.: 205-858-1
Molecular Formula: C2H8ClNS
Molecular Weight: 113.61 g/mol
Product specifications of cysteamine hydrochloride
| | |
| --- | --- |
| Appearance | White to yellowish crystalline Powder |
| Assay | ≥99.0%, ≥95.0% |
| Melting Point | 65-70°C |
| Ferric Ion | ≤1ppm , ≤10ppm, ≤20ppm |
| Loss on Drying | ≤1.0% |
| Sulfates | ≤.02% |
| PH | 3.0-5.0 |
| Water | ≤0.20% |
Storage Condition: Preserve in a dry, cool and ventilated place to prevent from being exposed to sunlight and damp. Forbidden the contact of metal ions.
Package: 25kg fiber drum
Applications of cysteamine hydrochloride
Main material to produce ranitidine and cimetidine.
It can be used in the production of feed additives and pesticides.
It can react with enzyme of human body and stabilize its performace when radiation is existing.
It could be used in the curing of radiation syndrome and the poison of tetraethyl lead.
It can be made into tablets or injections
It could be used in cosmetic.
For more chemical products, you may contact us by sending email.